TWO HARRISBURG MEN ARRAIGNED ON GUN AND DRUG TRAFFICKING CHARGES AS WELL AS CAR-JACKING

March 24, 2011
    The United States Attorney's Office for the Middle District of Pennsylvania announced today that two Harrisburg men indicted by a federal grand jury in Harrisburg on gun and drug trafficking conspiracy charges as well as car-jacking were ordered held without bail by a United States Magistrate Judge.
     According to United States Attorney Peter J. Smith, George Banks, 27, and Shawn Gibson, 24, both of Harrisburg, appeared before United States Magistrate J. Andrew Smyser in Harrisburg yesterday to be arraigned on charges contained in a three count indictment returned by the grand jury on March 16, 2011. Banks and Gibson were charged with discharging a firearm during a crime of violence and a drug trafficking offense, conspiracy to distribute more than an ounce of crack cocaine, and car-jacking. Both face up to life imprisonment if convicted and combined mandatory minimum sentences of 15 years.
     According to U.S. Attorney Smith, the charges stem from a February 2, 2011 home invasion robbery that occurred in Hall Manor in Harrisburg. Banks and Gibson are alleged to have forced their way at gunpoint into the residence of the individual living in Hall Manor. Banks and Gibson intended to rob that individual of drugs and money. In the course of the robbery the occupant of the Hall Manor residence was forced at gunpoint into the trunk of his own car and driven by Banks and Gibson to an apartment in Lower Paxton Township. Once there Gibson and Banks forced their way into the apartment and held the occupants there hostage as they continued their search for drugs and money. When the Lower Paxton Police were alerted and arrived on scene, both Gibson and Banks fled. During their escape a shot was fired and an officer returned fire. No one was injured as a result of the shooting. Gibson was arrested that same day and Banks several weeks later.
     Both Banks and Gibson entered pleas of not guilty to the charges and were ordered to stand trial on May 31, 2011. Both men were ordered detained without bail.
     The case was investigated by the Harrisburg Office of the Drug Enforcement Administration, the United States Marshals Service, the Pennsylvania State Police, the City of Harrisburg Bureau of Police, the Dauphin County District Attorney's Office Criminal Investigation Division, the Dauphin County Drug Task Force and the Lower Paxton Township Police Department.
     Prosecution of the case has been assigned to Assistant United States Attorney William A. Behe.

****
An Indictment or Information is not evidence of guilt but simply a description of the charge made by the Grand Jury and/or United States Attorney against a defendant. A charged Defendant is presumed innocent until a jury returns a unanimous finding that the United States has proven the defendant's guilt beyond a reasonable doubt or until the defendant has pled guilty to the charges.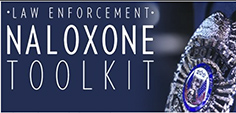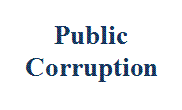 Our commitment to combating public corruption in the Middle District of Pennsylvania and to keeping the public informed about pending cases.