Luzerne County Man Charged with Tampering with Consumer Products
October 11, 2011
The United States Attorney's Office for the Middle District of Pennsylvania announced that a Felony Information has been filed against Joseph Bartorillo, age 60, Larksville, PA, charging him with tampering with a consumer product that affected interstate commerce.

According to United States Attorney Peter J. Smith, the Information alleges that between July 1, 2010 and May 31, 2011, Bartorillo knowingly and intentionally tainted food containers by injecting the containers on multiple occasions with his own semen.

U.S. Attorney Smith stated that all of the tainted containers were recovered, they were all in the possession of a limited and known number of people. The tainted containers present no danger to the public.

If convicted, the defendant could be imprisoned for 10 years and fined in the amount of $250,000.
The investigation was conducted by agents of the Federal Bureau of Investigation with the assistance of the Wyoming County District Attorney's Office - Detective Unit. Prosecution is assigned to Assistant United States Attorney Michelle Olshefski.

****
An Indictment or Information is not evidence of guilt but simply a description of the charge made by the Grand Jury and/or United States Attorney against a defendant. A charged Defendant is presumed innocent until a jury returns a unanimous finding that the United States has proven the defendant's guilt beyond a reasonable doubt or until the defendant has pled guilty to the charges.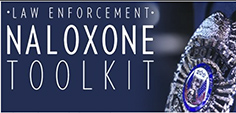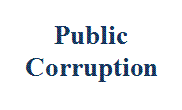 Our commitment to combating public corruption in the Middle District of Pennsylvania and to keeping the public informed about pending cases.