Shippensburg Tax Defier Ordered Detained for Cutting off His Electronic Monitoring Device
August 4, 2011
The United States Attorney's Office for the Middle District of Pennsylvania announced today that Troy A. Beam, of Shippensburg, Pennsylvania, was ordered detained pending sentencing by United States Magistrate Judge Martin C. Carlson on August 2, 2011.
According to United States Attorney Peter J. Smith, Beam was convicted after a jury trial on May 4, 2011 on numerous counts of tax fraud relating to his use of sham trusts to hide millions of dollars of income and assets from the IRS. Beam was allowed to remain free on bail pending sentencing subject to electronic monitoring and other restrictions. On July 12, 2011, the Court denied Beam's motion to modify the conditions of his release by having his electronic monitoring ankle bracelet removed.

Evidence at the hearing conducted on August 2, 2011 disclosed that Beam's wife cut off his ankle bracelet on July 30, 2011 and that Beam failed to respond to several telephone messages left by the Probation Department. As a result an arrest warrant was issued, Beam was taken into custody, and his bail was revoked. Beam faces up tp 12 years' imprisonment, $900,000 in fines and full restitution for all back taxes due and owing the IRS, when he is sentenced. The date for sentencing has not been scheduled.
The case was investigated by the Criminal Investigation Division of the IRS and was prosecuted by the U.S. Department of Justice Tax Division, with the assistance of Senior Litigation Counsel Bruce Brandler.

****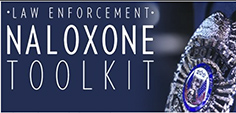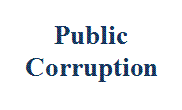 Our commitment to combating public corruption in the Middle District of Pennsylvania and to keeping the public informed about pending cases.