Grand jury indicts two suspects for oxycontin trafficking
April 19, 2011
The United States Attorney's Office for the Middle District of Pennsylvania, announced that a federal grand jury today returned a six-count indictment charging two suspects with participating in an Oxycontin trafficking conspiracy that allegedly operated in the Schuylkill County area since January 2011.

According to United States Attorney Peter J. Smith, Michael Beaver, age 40, of Tamaqua, and Stephen Nesspor, age 52, of West Lawn, Pennsylvania, were charged with conspiring with each other to distribute Oxycontin. The grand jury also charged Beaver with five counts of distribution of Oxycontin, and Nesspor with two counts of aiding and abetting the distribution of Oxycontin.
The charges stem from an investigation by the Drug Enforcement Administration.
U.S. Attorney Smith noted that each of the defendants faces a potential maximum sentence of 20 years in prison, a fine of up to $1 million, and a period of supervised release of between three years and life to follow any sentence of imprisonment if convicted of the conspiracy charge. Each count of distribution of Oxycontin also carries a potential maximum sentence of 20 years in prison, a $1 million fine, and at least three years of supervised release.

U.S. Attorney Smith noted that Assistant United States Attorney Francis P. Sempa is prosecuting the cases.
****
An Indictment or Information is not evidence of guilt but simply a description of the charge made by the Grand Jury and/or United States Attorney against a defendant. A charged Defendant is presumed innocent until a jury returns a unanimous finding that the United States has proven the defendant's guilt beyond a reasonable doubt or until the defendant has pled guilty to the charges.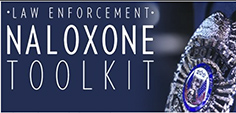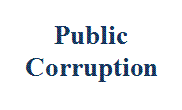 Our commitment to combating public corruption in the Middle District of Pennsylvania and to keeping the public informed about pending cases.