Four Defendants in Schuylkill County Drug Case Sentenced to Prison
November 30, 2011
The United States Attorney's Office for the Middle District of Pennsylvania, announced that four members of a Schuylkill County-based drug trafficking conspiracy were sentenced to federal prison by Senior U.S. District Court Judge A. Richard Caputo. All four defendants previous pleaded guilty to conspiracy to distribute crack cocaine, marijuana, cocaine, and methamphetamine.

According to United States Attorney Peter J. Smith, the defendants sentenced to prison were:

Carlton Beckford, age 36— sentenced to 63 months in prison;
Aaron Dungan, age 26— sentenced to 36 months in prison;
Benjamin Broad, age 59— sentenced to 26 months in prison; and
Dorthea Williams, age 31— sentenced to 24 months in prison;

The four defendants were among 10 people indicted by a federal grand jury on October 7, 2008, as a result of an investigation by the Drug Enforcement Administration (DEA)and local police in Schuylkill County. All have pleaded guilty to participating in the drug conspiracy which obtained illegal drugs from suppliers in New York City and distributed them in the Schuylkill County area from May to July 2008. Zachary Guichard, the leader of the drug ring, was previously sentenced to 72 months in prison.

Judge Caputo also ordered the four defendants to be placed on supervised release for three-to-four years after they are released from prison.

The cases were prosecuted by Assistant U.S. Attorney Francis P. Sempa.

****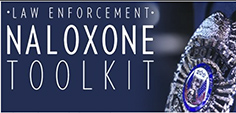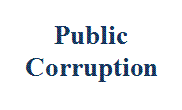 Our commitment to combating public corruption in the Middle District of Pennsylvania and to keeping the public informed about pending cases.