York Man Pleads Guilty to Federal Housing Program Fraud
August 23, 2011
The United States Attorney's Office for the Middle District of Pennsylvania announced that Christopher Bender, age 39, of York, today waived indictment and pleaded guilty to a one-count felony Information which charged Bender with providing false information in a matter within the jurisdiction of the United States Department of Housing and Urban Development(HUD).
According to United States Attorney Peter J. Smith, Bender, a property manager for buildings in York, defrauded HUD's Homeless Prevention and Rapid Re-housing Program and the Commonwealth of Pennsylvania's Rental Assistance Program, by advising program benefit recipients to spend the night in a homeless shelter when, in fact, the individuals were not homeless, in order to obtain the necessary documentation establishing their homeless status and to receive benefits.
Bender pled guilty to a charge that he also created fictitious pending eviction notices, employment verifications, earning statements and match payment receipts in order to qualify recipients for the HUD-funded homeless programs.
As the property manager for several of the properties where these people would then reside, Bender would receive money he was not entitled to from the program, share it with the alleged homeless person, and keep the remaining amount. In several cases the person receiving the benefit did not live at the location where Bender claimed the individual was living. The U.S. Attorney's Office alleges that Bender received approximately $5,450.00 through this fraud.
The programs are administered through the Community Progress Council of York on behalf of the York City Department of Community Development and the York County Planning Commission and Department of Human Services.

Bender faces a maximum sentence of two years in prison if convicted and up to $250,000 in fines as well as restitution and possible civil sanctions.
This matter was investigated by the United States Department of Housing and Urban Development's Office of Inspector General's office of Investigation and the York County District Attorney's Office Criminal Investigation Division and has been assigned for prosecution to Assistant United States Attorney William A. Behe.
****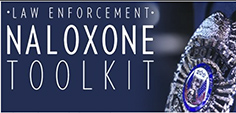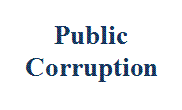 Our commitment to combating public corruption in the Middle District of Pennsylvania and to keeping the public informed about pending cases.