Man Indicted for Allegedly Damaging a Marcellus Shale Pipeline
June 29, 2011
United States Attorney Peter J. Smith today announced the return of a two-count indictment by a federal grand jury in Harrisburg against Henry Virgil Benton charging him with damaging a Marcellus Shale natural gas pipeline in Cogan House Township, Lycoming County, Pennsylvania in June 2011.
The indictment alleges that after being fired from the company which constructed the pipeline, Benton, of Bradford, Arkansas, used a track hoe to excavate the pipeline and then damage, dent and open holes in it. According to the indictment the pipeline is owned by Chief Oil and Gas, LLC, a Dallas, Texas company. The construction contractor was Holloman Corporation, Houston, Texas.

If convicted on all the charges against him, Benton, age 44, faces a maximum imprisonment term of 40 years, a five-year period of supervised release, a fine of up to $500,000, and a special assessment of $200.
Mr. Smith stated that his office views allegations of intentional damage to gas pipelines as extremely serious and that in coordination with state and local law enforcement agencies, such incidents will be investigated and prosecuted as a high priority. This case was investigated by the Federal Bureau of Investigation and the Pennsylvania State Police. Prosecution of this matter has been assigned to Assistant United States Attorney George J. Rocktashel.

****
An Indictment or Information is not evidence of guilt but simply a description of the charge made by the Grand Jury and/or United States Attorney against a defendant. A charged Defendant is presumed innocent until a jury returns a unanimous finding that the United States has proven the defendant's guilt beyond a reasonable doubt or until the defendant has pled guilty to the charges.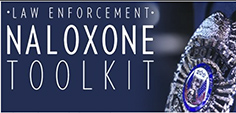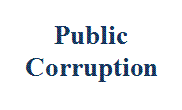 Our commitment to combating public corruption in the Middle District of Pennsylvania and to keeping the public informed about pending cases.