Wellsboro Man Charged with Illegal Possession of a Weapon
July 29, 2011
The United States Attorney's Office for the Middle District of Pennsylvania announced today the indictment of Jon Charles Berg for converting an AR-15 Bushmaster into an automatic weapon.
According to United States Attorney Peter J. Smith, Berg, age 25, is charged with three felony counts relating to violations of federal firearms' laws. The Indictment, returned by a grand jury yesterday, alleges that on June 15, 2011, Berg possessed an AR-15 rifle as well as a quantity of .223 bullets. It was unlawful for him to do so because he has a prior felony conviction from Texas.
Additionally, two charges relate to the alleged modification of the AR-15 from a rifle to a machine gun. Berg is charged with possessing this unlawful type of weapon and failing to comply with federal laws which require him to register it.
If convicted of all three offenses, Berg faces up to 30 years' imprisonment and $260,000 in fines. Berg presently is in custody.
The investigation was conducted by the Wellsboro Police Department and the Bureau of Alcohol, Tobacco, Firearms, and Explosives.
This case has been assigned to Assistant U.S. Attorney Frederick E. Martin.
* * * *

An Indictment or Information is not evidence of guilt but simply a description of the charge made by the Grand Jury and/or United States Attorney against a defendant. A charged Defendant is presumed innocent until a jury returns a unanimous finding that the United States has proven the defendant's guilt beyond a reasonable doubt or until the defendant has pled guilty to the charges.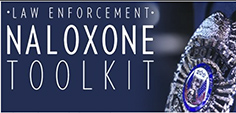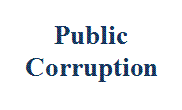 Our commitment to combating public corruption in the Middle District of Pennsylvania and to keeping the public informed about pending cases.