Albany Woman Sentenced to Five Years in Prison
For Crack Cocaine Trafficking
June 15, 2011
The United States Attorney's Office for the Middle District of Pennsylvania, announced that a 26-year-old Albany, New York woman who participated in a crack cocaine trafficking conspiracy in 2007, was sentenced today by Senior U.S. District Court Judge James M. Munley to serve 60 months in federal prison.
According to United States Attorney Peter J. Smith, Linda Bonanno previously admitted to conspiring with Anthony Davis and Philip Erby to distribute crack cocaine in the Wilkes-Barre area.

Bonanno was indicted by a federal grand jury on September 18, 2007, as a result of an investigation by the Drug Enforcement Administration (DEA), the Pennsylvania State Police, and Wilkes-Barre Police.
Judge Munley also ordered Bonanno to be placed on four years of supervised release following her prison sentence, and to pay a $150 fine and a special assessment of $100.
U.S. Attorney Smith noted that Bonanno's co-defendants also received significant prison sentences for their roles in the conspiracy. Anthony Davis pleaded guilty and was sentenced to 63 months in prison. Philip Erby was found guilty at trial and was sentenced to 210 months in prison; a sentence that was subsequently affirmed by the Third Circuit Court of Appeals.

The case was prosecuted by Assistant U.S. Attorney Francis P. Sempa.

****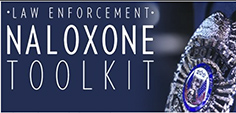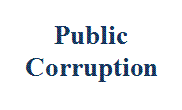 Our commitment to combating public corruption in the Middle District of Pennsylvania and to keeping the public informed about pending cases.