Pike County man indicted for producing, receiving, distributing and possessing child pornography
May 4, 2011
The United States Attorney's Office for the Middle District of Pennsylvania, announced that a federal grand jury returned an indictment yesterday charging a Pike County man with the production, distribution, receipt and possession of child pornography.
According to United States Attorney Peter J. Smith, Michael Bonsignore, age 44, of Dingmans Ferry, Pike County, was charged by the grand jury for allegedly committing the offenses at various times between March 2007 through April 2011.
The charges against Bonsignore stem from an investigation by the Pennsylvania State Police Computer Crimes Unit and United States Immigration and Customs Enforcement's (ICE) Homeland Security Investigations(HSI), with the assistance of the National Center for Missing and Exploited Children. The victims of the child pornography videos were discovered in Sweden and identified. It is alleged that Bonsignore produced the videos and other images and then distributed them over the internet. A forensic examination of Bonsignore's computer revealed additional images of alleged child pornography received and possessed by Bonsignore.
Bonsignore was taken into custody on an arrest warrant on April 21, 2011, at the Philadelphia Airport as he was returning to Pennsylvania. Bonsignore had an initial appearance before United States Magistrate Judge Malachy E. Mannion on April 29, 2011. Following a detention hearing, Bonsignore was ordered detained pending trial. A trial date has not yet been scheduled.

If convicted, Bonsignore faces a mandatory minimum of 15 years in prison and a maximum of life.
"Sexually exploiting children is a crime that has long-lasting traumatic effects on the most vulnerable members of our society," said John P. Kelleghan, special agent in charge of ICE HSI in Philadelphia. "HSI and its law enforcement partners work tirelessly to investigate child predators who seek to sexually exploit innocent children and bring them to justice."
Smith noted that this case was brought as part of Project Safe Childhood, a nationwide initiative to combat the growing epidemic of child sexual exploitation and abuse launched in May 2006 by the Department of Justice. Led by United States Attorneys' Offices and the Criminal Division's Child Exploitation and Obscenity Section (CEOS), Project Safe Childhood marshals federal, state and local resources to better locate, apprehend and prosecute individuals who exploit children via the Internet, as well as to identify and rescue victims. For more information about Project Safe Childhood, please visit www.projectsafechildhood.gov.
Prosecution is assigned to Assistant United States Attorney Michelle Olshefski.
****
An Indictment or Information is not evidence of guilt but simply a description of the charge made by the Grand Jury and/or United States Attorney against a defendant. A charged Defendant is presumed innocent until a jury returns a unanimous finding that the United States has proven the defendant's guilt beyond a reasonable doubt or until the defendant has pleaded guilty to the charges.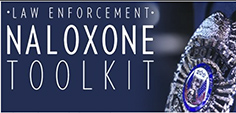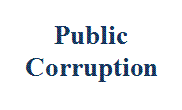 Our commitment to combating public corruption in the Middle District of Pennsylvania and to keeping the public informed about pending cases.