cumberland county woman indicted for passing thousands of dollars in bad checks at the carlisle barracks
February 24, 2011
     The United States Attorney's Office for the Middle District of Pennsylvania, announced that a Cumberland County woman has been indicted for passing more than $4,000 in bad checks at the Carlisle Barracks.

      United States Attorney Peter J. Smith, stated that Melissa Boose, age 39, of Shippensburg, was indicted by a Middle District of Pennsylvania grand jury sitting in Harrisburg last week. The Indictment charges the defendant with 16 counts of Passing Bad Checks at the DECA (Defense Commission Agency) and AAFES (Army and Air Force Exchange Service) stores at the Carlisle Barracks between July and September of 2010. Together, the 16 checks totaled. $4,434.

      Boose was arrested and taken before U.S. Magistrate Judge Martin C. Carlson on Tuesday who released her on bail pending trial on April 18, 2011.

      This case was investigated by Carlisle Police. Prosecution has been assigned to Assistant United States Attorney Kim Douglas Daniel.
****
An Indictment or Information is not evidence of guilt but simply a description of the charge made by the Grand Jury and/or United States Attorney against a defendant. A charged Defendant is presumed innocent until a jury returns a unanimous finding that the United States has proven the defendant's guilt beyond a reasonable doubt or until the defendant has pled guilty to the charges.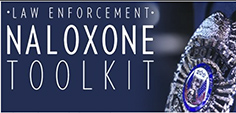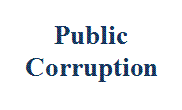 Our commitment to combating public corruption in the Middle District of Pennsylvania and to keeping the public informed about pending cases.