MONROE COUNTY MAN SENTENCED FOR SELLING COCAINE
September 22, 2011
The United States Attorney's Office for the Middle District of Pennsylvania announced today that a Monroe County man was sentenced in federal court.
According to United States Attorney Peter J. Smith, Jyrell Bowers, age 31, of Tobyhanna, Pennsylvania, was sentenced by Senior United States District Court Judge Richard P. Conaboy to 78 months' imprisonment for his involvement in scheme to distribute more than one kilogram of cocaine and additional amounts of crack cocaine, heroin and marijuana.
In addition to his sentence of imprisonment, Judge Conaboy ordered Bowers to be supervised by a Federal Probation Officer for five years after serving his jail term.

The case was investigated by special agents of the Drug Enforcement Administration, the Federal Bureau of Investigation, and the Pocono Mountain Regional Police Department. Assistant United States Attorney John Gurganus prosecuted the case.


* * * *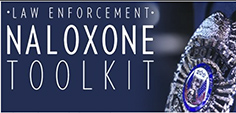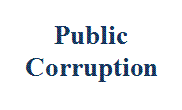 Our commitment to combating public corruption in the Middle District of Pennsylvania and to keeping the public informed about pending cases.