Alleged Luzerne County Drug Traffickers Charged
July 13, 2011
The United States Attorney's Office for the Middle District of Pennsylvania announced today that drug trafficking charges were filed yesterday against Marcus Holder, age 24, and Michael F. Bruce, age 24, both of Nanticoke, Pennsylvania.
According to United States Attorney Peter J. Smith, the criminal Information alleges that from 2009 to April 29, 2011, Holder and Bruce conspired to distribute more than 400 grams of heroin and more than 112 grams of crack cocaine in Luzerne County. The Criminal Information also alleges that Holder and Bruce possessed five firearms in relation to drug trafficking, and distributed controlled substances on numerous occasions.

If convicted of all charges, Holder and Bruce face a maximum sentence of 40 years' imprisonment. In addition, the United States is seeking the forfeiture of $12,469 and five firearms seized by the investigators on April 29, 2011.

The case was investigated by special agents of the Federal Bureau of Investigation and Officers of the Plains Township, Wilkes-Barre, and Nanticoke Police Departments. Prosecution has been assigned to Assistant United States Attorney John Gurganus.

* * * *

A Criminal Information is not evidence of guilt but simply a description of the
charge made by the United States Attorney against a defendant.
A charged defendant is presumed innocent until a jury returns a unanimous finding
that the United States has proved the defendant's guilt beyond a reasonable doubt.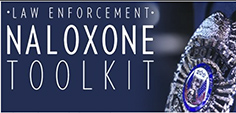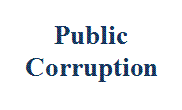 Our commitment to combating public corruption in the Middle District of Pennsylvania and to keeping the public informed about pending cases.