Alleged Postal Money Order Thief Indicted by Grand Jury
September 21, 2011
The United States Attorney's Office for the Middle District of Pennsylvania announced that a Federal Grand Jury sitting in Scranton indicted Elvin R. Caballero, age 31, of South River, New Jersey, yesterday on two counts of stealing and converting to his own use blank money order forms under the authority of the Postal Service. The Grand Jury alleged the crimes occurred on May 2011 in Carbon and Lackawanna Counties.

United States Attorney Peter J. Smith noted that if convicted of all charges, Caballero faces up to 10 years' imprisonment and/or a $500,000 fine.

The case was investigated by special agents of the United States Postal Inspection Service, the Pennsylvania State Police, and the Olyphant Police Department. Prosecution has been assigned to Assistant United States Attorney John Gurganus.


* * * *

An indictment is not evidence of guilt but simply a description of the
charge made by the Grand Jury and the United States Attorney against a defendant.
A charged defendant is presumed innocent until a jury returns a unanimous finding
that the United States has proved the defendant's guilt beyond a reasonable doubt.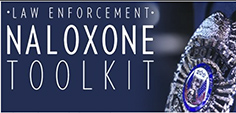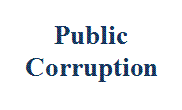 Our commitment to combating public corruption in the Middle District of Pennsylvania and to keeping the public informed about pending cases.