Allenwood Penitentiary Inmate Charged with Possessing Cellphone
September 1, 2011
The United States Attorney's Office for the Middle District of Pennsylvania announced that on Tuesday, August 26, 2011, a one-count Information was filed against Kalyntheus Carey, age 34, formerly of Forth Worth, Texas. Carey is charged with possession of a contraband cellular telephone at the Federal Correctional Complex-Allenwood, United States Penitentiary, White Deer, Pennsylvania.
According to United States Attorney Peter J. Smith, on January 12, 2011, as the inmate transferred into the Allenwood Penitentiary, an alert correctional officer observed within Carey's personal property and inside a hollowed-out bar of soap, a Turtle Model cellular telephone. Congress recognized the problem of unauthorized use of telephones by federal inmates in August 2010, when it added to the list of contraband items for which prisoners could be prosecuted "a phone or other device used by a user of commercial mobile service."
If convicted of the offense, Carey faces one year imprisonment and $10,000 in fines.
Carey presently is in custody of the Bureau of Prisons. His initial appearance is scheduled for September 7, 2011.
The Federal Bureau of Investigation and the Bureau of Prisons investigated the case. Assistant United States Attorney Frederick E. Martin is prosecuting the case.
* * * *
An Indictment or information is not evidence of guilt but simply a description of the charge made by the Grand Jury and/or United States Attorney against a defendant. A charged defendant is presumed innocent until a jury returns a unanimous finding that the United States has proven the defendant=s guilt beyond a reasonable doubt, or until the defendant has pled guilty to the charges.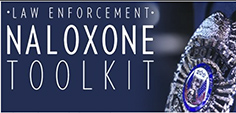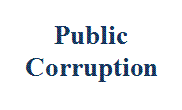 Our commitment to combating public corruption in the Middle District of Pennsylvania and to keeping the public informed about pending cases.