Dunmore Man Charged with Bank Robbery and Car Theft
November 18, 2011
The United States Attorney's Office for the Middle District of Pennsylvania announced today the filing of charges against Patrick Casey Carrick, age 31, of Dunmore, Pennsylvania. The Criminal Information charges that on August 15, 2011, Carrick robbed the Wells Fargo Bank, 1230 Route 315, Plains Township, Pennsylvania.
The Criminal Information alleges that Carrick made away with approximately $2,590. In addition, the Criminal Information alleges that on August 13, 2011, Carrick stole a 2002 Subaru Outback in Dunmore, Pennsylvania, and later drove that vehicle to New Jersey following the bank robbery.

United States Attorney Peter J. Smith noted that if convicted of the charges, Carrick faces a maximum sentence of thirty years' imprisonment and $500,000 in fines.

The case was investigated by special agents of the Federal Bureau of Investigation, Plains Police Department and Dunmore Police Department. Prosecution has been assigned to Assistant United States Attorney John Gurganus.


* * * *
An Indictment or Information is not evidence of guilt but simply a description of the charge made by the Grand Jury and/or United States Attorney against a defendant. A charged Defendant is presumed innocent until a jury returns a unanimous finding that the United States has proven the defendant's guilt beyond a reasonable doubt or until the defendant has pled guilty to the charges.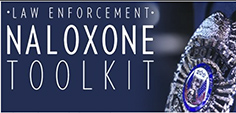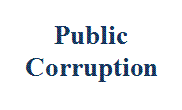 Our commitment to combating public corruption in the Middle District of Pennsylvania and to keeping the public informed about pending cases.