Title of the news release goes here
January 1, 2010
Peter J. Smith, United States Attorney for the Middle District of Pennsylvania, announced a Lancaster County woman was sentenced today to 57 months incarceration following her conviction last September on charges she defrauded a local real estate settlement firm and a national real estate title insurance company out of more than $258,894.

Following a three-day jury trial before U.S. District Court Judge William W. Caldwell in Harrisburg, Shawn Chambers-Galis, age 48, of Mt. Joy, Pennsylvania, was convicted of wire fraud. Testimony at the trial revealed that between 2005 and 2007 Chambers-Galis diverted more than $273,000 from the escrow accounts of Donegal Settlement Services, a real estate closing firm Chambers-Galis co-owned and operated in Jacobus, Pennsylvania, and Mt. Joy, and converted the funds to her own use. As a result, mortgages that should have been paid off by Donegal at real estate closings were not, in fact, paid off and the Commonwealth Land Title Company ("Land America") had to eventually pay $258,894 to clear the titles to the properties.

The evidence showed Chambers-Galis deposited at least $142,691 of the diverted funds into her personal checking account at the Union National Bank. Chambers-Galis made some of the checks she embezzled payable to cash and forged the signature on others made payable to herself. To conceal her scheme from discovery Chambers -Galis secretly wired $18,000 in monthly mortgage payments to a Texas based, mortgage lending company. Chambers- Galis also converted another $22,500 from the escrow account to her own use, by employing the funds to purchase an Exit Realty real estate agency franchise. After deliberating for approximately three hours, the jury acquitted Chambers-Galis on four related unlawful monetary transaction counts.

Judge Caldwell also ordered Chambers-Galis to pay $258,894 restitution and to undergo 3 years of Supervised Release following her release from prison. Chambers-Galis will begin serving her sentence on June 21, 2011.

The case was investigated by the Harrisburg Office of the FBI and was prosecuted by Assistant United States Attorney Kim Douglas Daniel.

****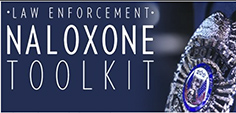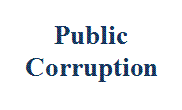 Our commitment to combating public corruption in the Middle District of Pennsylvania and to keeping the public informed about pending cases.