Former podiatrist charged with Health Care Fraud
March 15, 2011
     The United States Attorney's Office for the Middle District of Pennsylvania announced today that a criminal Information and plea agreement have been filed against Paul Chromey, age 56, of Plains, Pennsylvania, charging him with theft in connection with the Medicare program.
     The charges stem from an investigation conducted by the U.S. Department of Health and Human Services - Office of Inspector General.
     According to United States Attorney Peter J. Smith, Paul Chromey is the owner of Northeast Pedorthic Services, Inc.,(A/k/a Wyoming Valley Pedorthic Center). Chromey is alleged to have illegally billed the Medicare program for diabetic shoes, inserts and other items in the period January 1, 2006 through July 10, 2009. Chromey had been barred from billing Medicare and all other federal health care benefit programs for a period of 10 years beginning in December, 2000. Chromey was therefore not entitled to receive any federal health care benefit program payments for anything he did, ordered, or prescribed.
     If convicted, the defendant could be imprisoned for a maximum term of one year a total fines in the amount of $250,000.

      Under the terms of a plea agreement filed with the criminal Information but not yet approved by the court, Chromey will reimburse the Medicare program the sum of $100,000 prior to the plea being entered. The remaining restitution in the amount of approximately $600,000 will be paid on a schedule to be determined by the court.
     U.S. Attorney Smith stated that the investigation is continuing.
     Prosecution is assigned to Assistant United States Attorney Michelle Olshefski.
****
An Indictment or Information is not evidence of guilt but simply a description of the charge made by the Grand Jury and/or United States Attorney against a defendant. A charged Defendant is presumed innocent until a jury returns a unanimous finding that the United States has proven the defendant's guilt beyond a reasonable doubt or until the defendant has pled guilty to the charges.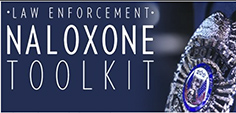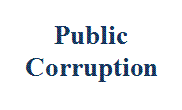 Our commitment to combating public corruption in the Middle District of Pennsylvania and to keeping the public informed about pending cases.