Plains Podiatrist Sentenced in Health Care Fraud
September 1, 2011
The United States Attorney's Office for the Middle District of Pennsylvania announced today that United States Magistrate Judge Malachy E. Mannion has sentenced Paul Chromey of Plains, Pennsylvania, age 56, to a 12-month term of imprisonment and a one-year period of supervised release for committing health care fraud. Magistrate Judge Mannion further ordered that Chromey pay $764,758.51 in restitution to the victim, the Medicare program.
The fraud charge filed against Chromey stemmed from an investigation initiated in June 2010 by the U.S. Department of Health and Human Services-Office of Inspector General.
According to United States Attorney Peter J. Smith, Chromey was the owner of Northeast Pedorthic Services, Inc., a/k/a Wyoming Valley Pedorthic Center. Chromey illegally billed the Medicare program for the period January 1, 2006, through July 10, 2009. The billings were illegal because Chromey had been excluded from billing Medicare and all other federal health care benefit programs for a period of 10 years beginning in December 2000. As such, Chromey was not entitled to receive any federal health care benefit program payments for anything he did, ordered, or prescribed. Chromey also billed the Medicare program for ineligible claims.
The case was prosecuted by Assistant United States Attorney Michelle Olshefski.
****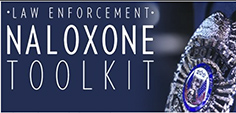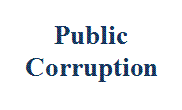 Our commitment to combating public corruption in the Middle District of Pennsylvania and to keeping the public informed about pending cases.