Appellate Court Upholds 10-year Prison Sentence for Crack Dealer

November 18, 2011
The United States Attorney's Office for the Middle District of Pennsylvania, announced that the Third Circuit Court of Appeals today issued an opinion upholding the 10-year prison sentence of Pierre Cidone, a 33-year-old former Scranton resident who pleaded guilty in 2008 to trafficking in crack cocaine.
According to United States Attorney Peter J. Smith, the Court of Appeals rejected Cidone's claims that the district court lacked jurisdiction over drug offenses, that his guilty plea was involuntary, and that the 10-year sentence imposed by Senior U.S. District Court Judge A. Richard Caputo was unreasonable.
Cidone was indicted by a federal grand jury on February 14, 2006, as a result of an investigation by the Federal Bureau of Investigation (FBI) and the Scranton Police. Cidone, who went by the street name "Pski," is a Haitian National who will be subject to deportation following his prison sentence.
In its opinion, the Third Circuit Court declared as "frivolous" Cidone's claims that all federal drug laws are unconstitutional; that the district court conducted an inadequate guilty plea colloquy and erred in refusing to allow him to withdraw his guilty plea; and that the sentence of 10 years' imprisonment was unreasonable.
Assistant U.S. Attorney Francis P. Sempa handled the prosecution of Cidone and the appeal.
****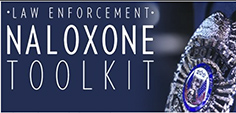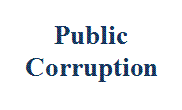 Our commitment to combating public corruption in the Middle District of Pennsylvania and to keeping the public informed about pending cases.