Millersburg Resident Charged with Attempt to Manufacture
Drugs in Residence
October 5, 2011
A Millersburg man has been indicted by a federal grand jury in Harrisburg on a charge that he attempted to manufacture controlled substances in a laboratory in his kitchen apartment.
United States Attorney Peter J. Smith announced that Nathan A. Clouser, age 34, of Millersburg was indicted on a charge of criminal attempt to manufacture fentanyl and methamphetamine, both Schedule II controlled substances.
The charge stems from a joint county, state and federal investigation that culminated in the search of Clouser's apartment in Millersburg on March 15, 2011. According to Smith, evidence gathered before the search and seized during it established that Clouser was attempting to manufacture the drugs in his kitchen apartment.
The penalty upon conviction is a term of imprisonment of up to 20 years as well as a fine of up to $1 million dollars.
Prosecution of the case has been assigned to Assistant United States Attorney William A. Behe.
****
An Indictment or Information is not evidence of guilt but simply a description of the charge made by the Grand Jury and/or United States Attorney against a defendant. A charged Defendant is presumed innocent until a jury returns a unanimous finding that the United States has proven the defendant's guilt beyond a reasonable doubt or until the defendant has pled guilty to the charges.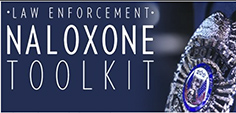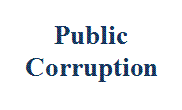 Our commitment to combating public corruption in the Middle District of Pennsylvania and to keeping the public informed about pending cases.