January 21, 2011
YORK COUNTY CONSULTANT SENTENCED TO PRISON FOR $1.5 MILLION FRAUD SCHEME

The United States Attorney's Office for the Middle District of Pennsylvania announced that a York County consultant and a Maryland executive were sentenced to prison today for conspiring to defraud an international temporary services firm out of $1,500,000.

Donald J. Cochran, Jr., age 44, of New Park, PA, and David B. Bossi, age 43, of Phoenix, Md, were sentenced to 30 and 37 months incarceration, respectively, by Senior U.S. District Court Judge Edwin M. Kosik in Scranton. Cochran and Bossi were also ordered to jointly pay $ 1.5 million in restitution and serve two years on supervised release following their release from prison.

According to United States Attorney Peter J. Smith, Cochran and Bossi pleaded guilty in September 2010 to Conspiracy to Commit Mail Fraud and Criminal Forfeiture charges. The defendants were indicted in 2009 and charged with a mail fraud scheme that defrauded Adecco S.A., a Global Fortune 500 company headquartered in Glattbrugg, Switzerland, and its U.S. headquarters in Mellville, NY. In 2009 Adecco S.A. had more than 33,000 employees in 60 countries around the world.

Between 2003 and 2006 Bossi served as a Vice President for Ajilon Consulting, a wholly-owned Adecco subsidiary. In 2006 Bossi was appointed project executive for the relocation of Adecco data centers in New York, Maryland and New Jersey to a new, consolidated center in Charlotte, North Carolina,(the DCC project). Bossi was entrusted with the responsibility for reviewing and approving all project invoices.

Cochran was the owner/operator of two information technology consulting firms, Technology Products & Services (TPS), and Information Technology Management Systems, Inc. (ITMS) headquartered in York, PA. Both were paper companies with no real assets or employees other than Cochran. Bossi retained Cochran as an Ajilon consultant including work on the DCC Project.

According to the information presented by the U.S. Attorney's Office, the scheme involved Cochran's submission of false invoices for consulting services and equipment that were never provided on the DCC Project. In 2007 and 2008 Cochran submitted approximately 64 invoices totaling approximately $1,398,959 to Adecco for fictional consulting services and equipment. The false invoices identified the provider of the service as an unidentified "Sr. Certified Engineer," "Sr. Engineer," or "Analyst. " After Bossi signed and validated the false invoices, they were paid by Adecco.

ADECCO checks totaling $1,398,959 were mailed to ITMS and TPS mail drops in York. After Cochran deposited the checks, he shared the proceeds with Bossi, sometimes by paying contractors who made major improvements to residences of both defendants.

At least $594,000 was spent on the Cochran residence in PA and at least $200,000 was spent on the Bossi residence in Maryland. Cochran also made substantial cash payments to Bossi, paid Bossi's credit card bills, his home mortgage payments, and trips to Las Vegas and the Dominican Republic. Cochran also gave Bossi a 2002 BMW and bought him furniture, a pool table, exercise equipment, a Florida time share, and 4 Baltimore Ravens season tickets.

Cochran and Bossi also admitted that Cochran kicked back earlier payments he received from Ajilon to Bossi while Cochran served as an Ajilon consultant. The defendants stipulated that the total loss sustained by Adecco as a result of their scheme was $1,500,000.

By pleading guilty to the Criminal Forfeiture count Cochran and Bossi agreed to forfeit all assets obtained with the $1,500,000. During the sentencing hearing Judge Kosik entered an order formally forfeiting the defendants' interests in their homes to the government. Judge Kosik directed the defendants to surrender to the U.S. Bureau of Prisons for the service of their sentences on February 24, 2011.

"These sentences underscore the firm commitment the U.S. Justice Department and this Office has to investigate and prosecute white collar crime and to strip the defendants of the fruits of their fraud scheme." said U.S. Attorney Peter J. Smith.

The case was investigated by the Harrisburg Office of the FBI and was prosecuted by Assistant United States Attorney Kim Douglas Daniel.
****
Peter J. Smith
U.S. Attorney
(717) 221-4482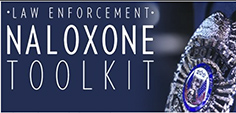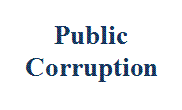 Our commitment to combating public corruption in the Middle District of Pennsylvania and to keeping the public informed about pending cases.