York County man sentenced on charge of illegally possessing body armor
November 11, 2011
The United States Attorney's Office for the Middle District of Pennsylvania announced today that Michael Wayne Cook, 44, of Wrightsville, Pennsylvania, was sentenced yesterday to a term of six months' imprisonment and a period of 4 months' home confinement with electronic monitoring based on his April 21, 2011, conviction for illegally possessing body armor.
According to United States Attorney Peter J. Smith, a federal jury sitting in the Middle District of Pennsylvania found that in March of 2007, Cook purchased a ballistic vest at a gun show in Harrisburg, Pennsylvania. Due to prior convictions for making terroristic threats and destroying property, Cook is prohibited by federal law from owning body armor.

In sentencing Cook on the body armor charge, United States Senior District Judge Sylvia H. Rambo noted that she was concerned about Cook's propensity for future violence based on tape recordings wherein Cook told an FBI informant that he wanted people to know who he was from the "sting of his bullets." Cook was directed to report to the Federal Bureau of Prisons on November 28, 2011, to begin his sentence.

The Pennsylvania State Police and Federal Bureau of Investigation Joint Terrorism Task Force conducted the investigation. The case was prosecuted by Assistant United States Attorney Wesley P. Page.
****
An Indictment or Information is not evidence of guilt but simply a description of the charge made by the Grand Jury and/or United States Attorney against a defendant. A charged Defendant is presumed innocent until a jury returns a unanimous finding that the United States has proven the defendant's guilt beyond a reasonable doubt or until the defendant has pled guilty to the charges.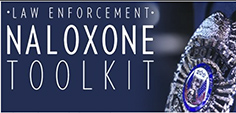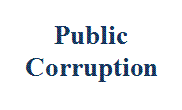 Our commitment to combating public corruption in the Middle District of Pennsylvania and to keeping the public informed about pending cases.