January 20, 2011
ALLENTOWN MAN SENTENCED FOR HIS INVOLVEMENT IN PHARMACEUTICAL DRUG FRAUD
The United States Attorney's Office for the Middle District of Pennsylvania announced that an Allentown man with ties to the pharmaceutical industry was sentenced in federal court Tuesday by United States District Court Senior Judge Richard P. Conaboy.
According to United States Attorney Peter J. Smith, Andrew Dancha, age 45, was sentenced to 21 months' imprisonment followed by two years of supervised release for prescription drug marketing fraud after he sold promotional drug samples furnished to him and his office, Carbon Medical Associates, to John Roman, doing business as Community Pharmacy in Jim Thorpe. Dancha also agreed to the forfeiture of $600,000 which represents the proceeds of his crime.
In April 2010, Dancha and Roman were charged in separate filings. Both later pleaded guilty.
Roman was sentenced on December 20, 2010, for engaging in a scheme to defraud and obtain money from pharmaceutical drug manufacturers Novartis Corporation; Glaxo, Smith and Kline Corporation; and Merck Pharmaceutical by submitting fraudulent claims for reimbursement for fictitious customers/patients.
Roman was sentenced to 21 months' imprisonment and further ordered to pay $528,964 in restitution, as well as forfeit the pharmacy itself; a 2008 Corvette; and $175,000 in cash, all of which are to be used to pay the restitution obligation.
Both cases were investigated by the United States Secret Service and the Food and Drug Administration. Prosecution was handled by Assistant United States Attorneys Barbara Kosik Whitaker and Amy Phillips.
****
Peter J. Smith
U.S. Attorney
(717) 221-4482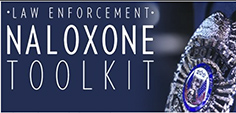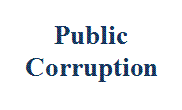 Our commitment to combating public corruption in the Middle District of Pennsylvania and to keeping the public informed about pending cases.