Pennsylvania Hospice to Pay U.S. $10.56 Million Settlement
December 1, 2011
The United States Attorney's Office for the Middle District of Pennsylvania, and the U.S. Department of Health and Human Services, Office of the Inspector General, announced today that Diakon Lutheran Social Ministries d/b/a Diakon Hospice Saint John (Diakon) has agreed to resolve its liability for violations of the False Claims Act (FCA) by paying the United States $10.56 million.
From October 1, 2004 through October 1, 2010, Diakon erroneously submitted claims to the Medicare Program for hospice care provided to Medicare beneficiaries during periods of time in which the beneficiaries were not eligible for hospice benefits under the Medicare regulations.
Diakon, one of the oldest hospices in Pennsylvania, provides hospice care at facilities in Hazleton, Allentown, and Wyomissing. Diakon maintains administrative offices in Mechanicsburg and Allentown. Earlier this year, Diakon voluntarily disclosed to federal authorities that it had received improper Medicare and Medicaid payments.
By voluntarily disclosing improper billing practices, Diakon avoided a government lawsuit under the FCA and was able to negotiate a settlement. The FCA provides that parties who voluntarily disclose violations of the Act are liable for double damages, instead of triple damages and civil penalties between $5,500 and $11,000 for each violation.
The Settlement Agreement does not release claims under any federal health care program other than Medicare. Diakon will repay directly to Medicaid the relatively small Medicaid overpayment that it disclosed.

"Health care providers that make billing compliance, self- policing, and self reporting a priority foster trust in the health care industry" said Nick DiGiulio, Special Agent in Charge for the United States Department of Health and Human Services' Office of Inspector General. "These actions demonstrate that Diakon Hospice Saint John cares about returning money, incorrectly attained, to our federal health payment programs."
"We expect health care providers to disclose problems that could rise to the level of fraud without waiting for us to discover them, and when they do so, as Diakon did here, they likely will benefit." said Peter J. Smith, U.S. Attorney. "The Department of Justice is committed to ensuring that all Medicare funds are expended appropriately. If we learn that is not the case, our office will move swiftly to enforce the False Claims Act."

Assistant United States Attorney D. Brian Simpson handled the Diakon matter on behalf of the U.S. Attorney's Office. Senior Counsel Lisa G. Veigel handled the matter on behalf of the Office of Counsel to the Inspector General of the Department of Health and Human Services.
This matter is part of the government's emphasis on combating health care fraud announced by Attorney General Eric Holder and Kathleen Sebelius, Secretary of the Department of Health and Human Services in May 2009.
The partnership between the two departments has focused efforts to reduce and prevent Medicare and Medicaid financial fraud through enhanced cooperation. One of the most powerful tools in that effort is the False Claims Act, which the Justice Department has used to recover more than $6 billion since January 2009 in cases involving fraud against federal health care programs. The Justice Department's total recoveries in False Claims Act cases since January 2009 are over $7.6 billion.
****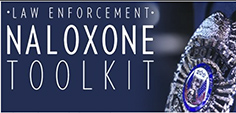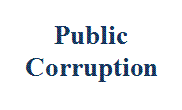 Our commitment to combating public corruption in the Middle District of Pennsylvania and to keeping the public informed about pending cases.