Maryland Couple Charged with Four Pennsylvania Bank Robberies
October 21, 2011
The United States Attorney's Office for the Middle District of Pennsylvania announced that an indictment was returned this week on October 19, 2011, charging an Essex, Maryland couple, Jason R. Dixon, age 44, and Shawnette R. Fleet, age 43, with bank robbery.
According to United States Attorney Peter J. Smith, the defendants are each facing 20 years' imprisonment and a $250,000 fine on each count if convicted. The couple were charged with the following alleged four bank robberies in Central Pennsylvania:
March 10, 2011 - American Community Federal Credit Union,
405 Wayne Ave, Chambersburg, PA. - $11,000;
May 10, 2011 - Patriot Federal Credit Union,
140 South Federal Street, Chambersburg, PA - $33,907;
July 28, 2011 - AmeriChoice Federal Credit Union,
1 Indian Rock Dam Road, York, PA - $ 8,600; and
August 10, 2011 - AmeriChoice Federal Credit Union
433 South 18th Street, Camp Hill, PA - $2,700
Dixon and Fleet were apprehended fleeing the August 10, 2011 robbery in Camp Hill while traveling south on Route 83.
This investigation was conducted by the Harrisburg FBI, the Northwest Regional Police Department, the Lower Allen Township Police Department, the Chambersburg Police Department, and the York Area Regional Police Department. The case is being prosecuted by Assistant United States Attorney Eric Pfisterer, Deputy Chief of the Criminal Division.
****
An Indictment or Information is not evidence of guilt but simply a description of the charge made by the Grand Jury and/or United States Attorney against a defendant. A charged Defendant is presumed innocent until a jury returns a unanimous finding that the United States has proven the defendant's guilt beyond a reasonable doubt or until the defendant has pled guilty to the charges.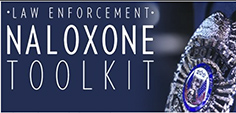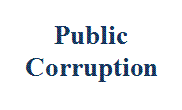 Our commitment to combating public corruption in the Middle District of Pennsylvania and to keeping the public informed about pending cases.