January 5, 2011
DAVID DODD CHARGED WITH BANKRUPTCY FRAUD, WIRE FRAUD AND MONEY LAUNDERING RELATED TO MILLION DOLLAR PNC BANK LOAN
The Unites States Attorney's Office for the Middle District of Pennsylvania announced today that a federal grand jury in Harrisburg has indicted David Richard Dodd, II, age 41, Mechanicsburg, Pennsylvania, on 11 counts charging bankruptcy fraud, wire fraud and engaging in financial transactions with the proceeds of illegal activity.
The indictment also seeks forfeiture of Dodd's residence and approximately $58,000 seized from a bank account.
According to United States Attorney Peter J. Smith the indictment alleges that in 2002 Dodd obtained a $1,080,000 loan from PNC Bank in connection with the purchase of real estate in Penbrook. To secure the loan, Dodd allegedly gave PNC a security interest in property, including two printing presses used in Dodd's commercial printing firm, Advanced Communications Agency (ACA).
According to the indictment, Dodd later sold the presses to a Wisconsin firm, fraudulently representing that he owned the presses free and clear. The sale was allegedly conducted through a series of interstate wire transmissions listed in the indictment.
Dodd allegedly did not inform PNC of the sale and no proceeds of the sale went to PNC.

The indictment further alleges that in 2008 Dodd transferred proceeds from the sale of the presses from a Sovereign Bank money market account to his checking account.
In 2009, according to the indictment, Dodd, in connection with ACA's bankruptcy filing in Federal Court in Harrisburg, "knowingly and fraudulently concealed" from the bankruptcy trustee and Dodd's creditors the identity of the property he had sold.
If convicted, Dodd faces a maximum possible sentence of 20 years imprisonment plus a $250,000 fine, under the applicable federal sentencing guidelines.
The indictment also seeks forfeiture of Dodd's Mechanicsburg residence, based on the allegation that it was purchased in part with funds traceable to the fraud scheme, as well as $58,041.38, in cash, also allegedly traceable the scheme.
Dodd is currently awaiting trial on separate charges involving the Capital View Commerce Center in Harrisburg set out in a separate indictment presented in June 2010.
The investigation was conducted by the U.S. Department of Housing and Urban Development's Office of Inspector General, Internal Revenue Service-Criminal Investigations, Federal Bureau of Investigation and the Dauphin County District Attorney's Office. The case is being prosecuted by Assistant United States Attorney William A. Behe.
****
An Indictment or Information is not evidence of guilt but simply a description of the charge made by the Grand Jury and/or United States Attorney against a defendant. A charged Defendant is presumed innocent until a jury returns a unanimous finding that the United States has proven the defendant's guilt beyond a reasonable doubt or until the defendant has pled guilty to the charges.
Peter J. Smith
U.S. Attorney
(717) 221-4482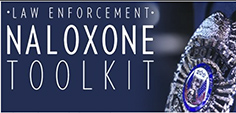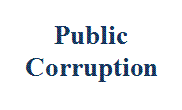 Our commitment to combating public corruption in the Middle District of Pennsylvania and to keeping the public informed about pending cases.