Local Businessman Involved in the Now Abandoned Harrisburg Capital View Commerce Center Pleads Guilty in Federal Court
November 15, 2011
The United States Attorney's Office for the Middle District of Pennsylvania announced today that David R. Dodd, II, age 43, of Mechanicsburg, Pennsylvania, pleaded guilty today in federal court in Harrisburg before United States District Court Judge Sylvia H. Rambo to misappropriation of funds from the U.S. Department of Housing and Urban Development (HUD) and money laundering.
Dodd faces a maximum of 30 years imprisonment, a fine of $750,000 and a term of supervised released for both charges. Sentencing has been scheduled for January 20, 2012.
As part of a plea agreement with the U.S. Attorney's Office, Dodd agreed to the civil forfeiture of $1,151,037.43 seized from six Wells Fargo brokerage accounts; a 2008 BMW X5 vehicle; a 2008 Mercedes Benz E350W4 vehicle; and $58,041.31 cash.
Dodd also agreed to make restitution to victims of the crimes he pled guilty to, as well as the victims of the charges that will be dismissed as part of the agreement. The defendant's activities in regard to those charges can be considered by the court in imposing the sentence and restitution, as "relevant conduct" under the U.S. Sentencing Guidelines, according to the U.S. Attorney's Office.
The plea agreement calls for a hearing to be conducted before Judge Rambo to identify victims and determine how much restitution should be ordered if Dodd and the United States do not reach an agreement on the restitution amount prior to the sentencing date.

The United States Attorney's Office Victim Witness Unit and the United States Probation Department have been in contact with victims of Dodd's criminal conduct. Updates and notices to victims regarding the Dodd case will continue to come from both agencies.

According to United States Attorney Peter J. Smith, Dodd was charged in two separate indictments returned by grand juries on June 14, 2010 and January 5, 2011, both involving allegations of fraudulent real estate and business deals.
The indictment filed on June 14, 2010, and the Government's evidence was outlined today in court by Assistant U.S. Attorney William Behe, charged that Dodd utilized a business known as Industrial Design and Construction, Inc. as part of the Capital View Commerce Center (CVCC) to purchase pre-cast concrete forms for use in the construction of the building.
Dodd concealed his own personal interest in IDC in violation of federal conflict of interest requirements and, through that concealment, wrongfully obtained over one million dollars of funds from HUD through programs administered by the City of Harrisburg and Dauphin County. These funds were placed into a brokerage account at Dodd's direction to conceal the existence and ownership of the misappropriated funds. The second indictment will be dismissed as part of the plea agreement.
Dodd was also paid $860,454.00 in HUD funds through programs administered by the City of Harrisburg and Dauphin County to pay contractors who performed and completed work on the CVCC. Although Dodd, through his business Cameron Real Estate, LP, received that money, Dodd allegedly kept the money and did not pay the contractors as he was obligated to do. This charge and the others to which Dodd did not plead will still be considered by the court when fashioning an appropriate sentence.
The joint investigation was conducted by the HUD's Office of Inspector General, Internal Revenue Service-Criminal Investigations, the Federal Bureau of Investigation and the Dauphin County District Attorney's Office. The case is being prosecuted by Assistant United States Attorney William A. Behe. Support is being provided by the U.S. Attorney's Office Victim Witness, Asset Forfeiture and Financial Litigation Units. Further information concerning this program is available on the U.S. Attorney's Office's website at: http://www.justice.gov/usao/pam/

****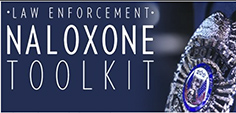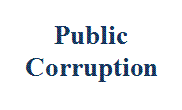 Our commitment to combating public corruption in the Middle District of Pennsylvania and to keeping the public informed about pending cases.