Stroudsburg man sentenced to 66 months in prison for illegal possession of a firearm
October 27, 2011
The United States Attorney's Office for the Middle District of Pennsylvania, announced that a 24-year-old Monroe County man was sentenced today by Senior U.S. District Court Judge A. Richard Caputo to serve 66 months in federal prison for possessing a gun in connection with a drug offense.
According to United States Attorney Peter J. Smith, Donell Abraham, of Stroudsburg, pleaded guilty to possession of a firearm in furtherance of a drug trafficking felony and illegally possessing the gun as a convicted felon.
Abraham was indicted by a federal grand jury in November 2010, as a result of an investigation by the Federal Bureau of Investigation, the Pennsylvania State Police, and the Stroud Area Regional Police Department.
Judge Caputo also ordered Abraham to be placed on three years of supervised release following his prison sentence, and to pay a $1000 fine and a special assessment of $200.
The case was prosecuted by Assistant U.S. Attorney Francis P. Sempa.

* * *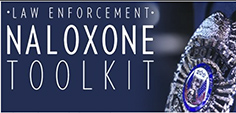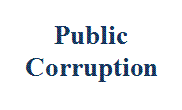 Our commitment to combating public corruption in the Middle District of Pennsylvania and to keeping the public informed about pending cases.