Man Involved in a Collection Scam Targeting Law Firms in the United States and Canada Extradited to United States
August 15, 2011
The United States Attorney's Office for the Middle District of Pennsylvania announced today that a Nigerian man involved in a transnational collection scam targeting law firms in the United States and Canada, including some mid-state attorneys, was extradited to the United States.
According to United States Attorney Peter J. Smith, Emmanuel Ekhator, was extradited to the United States on August 11, 2011. Upon his arrival in the United States, Ekhator was arraigned before United States Magistrate Judge Martin C. Carlson on charges of criminal conspiracy to commit mail fraud, wire fraud, and money laundering; mail fraud; and wire fraud. Ekhator was ordered detained and a trial date has been scheduled for October 3, 2011.
On September 1, 2010, Ekhator and Yvette Mathurin, of Canada, were charged in a 16-count indictment. According to charging documents, the defendants are alleged to have been part of a conspiracy that contacted lawyers, usually by email, and claimed to be a foreign citizen or a representative of a foreign company that was attempting to collect funds from a North American individual or entity owing money from a transaction.
The co-conspirator represented that he was seeking legal representation. After agreeing to provide legal representation, the victim law firm was contacted by another co-conspirator posing as a representative of the entity purportedly owing the monies.

According to the indictment, this co-conspirator agreed to make payment on the monies owed. A check that appeared to be legitimate was then mailed to the victim law firm. It is alleged that the information on the check was stolen from legitimate companies, with the dollar amount, payee name, and phone number altered. If the victim law firm contacted the fraudulent phone number printed on the check, another co-conspirator answered the call and fraudulently verified the amount of the check and its validity. The victim law firm then deposited the check into a trust account and, following instructions from a co-conspirator, the victim law firm then wired funds to a bank account usually located in Asia.
If convicted, each count carries a five year statutory maximum term of imprisonment.
This case was investigated by the United States Postal Inspection Service, United States Secret Service, Federal Bureau of Investigation, Toronto Strategic Partnership, and the Nigerian Economic and Financial Crimes Commission. Prosecution has been assigned to Assistant United States Attorney Christy H. Fawcett.
****
An indictment and criminal information is not evidence of guilt but simply a description of the charge made by the United States Attorney against a defendant. A charged defendant is presumed innocent until a jury returns a unanimous finding that the United States has proved the defendant's guilt beyond a reasonable doubt.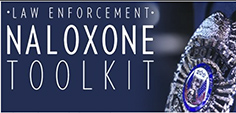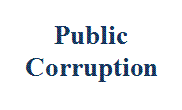 Our commitment to combating public corruption in the Middle District of Pennsylvania and to keeping the public informed about pending cases.