COURT UPHOLDS NEW YORK DRUG DEALER'S CONVICTION
March 22, 2011
     The United States Attorney's Office for the Middle District of Pennsylvania, announced today that the United States Court of Appeals for the Third Circuit has affirmed the conviction of Philip Erby, age 46, of New York. Erby was previously convicted of conspiracy to distribute more than 50 grams of crack cocaine and possession with intent to distribute more than 50 grams of crack cocaine, and sentenced by then U.S. District Court Judge Thomas I. Vanaskie to serve 210 months in prison.

      According to United States Attorney Peter J. Smith, Erby was convicted by a jury on January 28, 2010, after two days of testimony. The jury found that Erby participated in a conspiracy to distribute large quantities of crack cocaine in the Wilkes-Barre area during July through September 2007.

      The charges against Erby resulted from an investigation by the Drug Enforcement Administration, the Pennsylvania State Police, and the Wilkes-Barre Police Department. Erby was sentenced by Judge Vanaskie on June 24, 2010.

      In appealing his conviction, Erby claimed that his speedy trial rights were violated and that the district court erred in admitting evidence of a drug transaction involving Erby's co-conspirators that occurred before Erby joined the conspiracy.

      The Third Circuit Court, in upholding Erby's conviction, ruled that Erby's speedy trial rights were not violated because the delays in the case were caused by Erby and his co-defendants. The Court also ruled that the district court properly admitted the evidence of a prior drug transaction involving Erby's co-defendants because the evidence was relevant to show how Erby became involved in the conspiracy and to show the relationship between Erby and his co-conspirators.

      Both of Erby's co-conspirators–-Anthony Davis and Linda Bonnano–-pleaded guilty to participating in the conspiracy. Davis was sentenced to 63 months in prison. Bonnano is awaiting sentencing.

      U.S. Attorney Smith noted that the case and appeal were handled by Assistant United States Attorney Francis P. Sempa.

****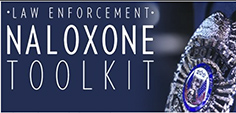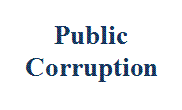 Our commitment to combating public corruption in the Middle District of Pennsylvania and to keeping the public informed about pending cases.