READING MAN ALLEGEDLY SELLING CRACK COCAINE IN THE HARRISBURG AREA INDICTED
March 24, 2011
    The United States Attorney's Office for the Middle District of Pennsylvania announced that a federal grand jury in Harrisburg charged a Reading man yesterday with possessing and conspiring to possess approximately half a pound of crack cocaine in violation of federal drug trafficking laws.
     According to United States Attorney Peter J. Smith, Antonio Falu, also known as "Esco," age 36, was indicted on a charge of conspiring to distribute and possess with the intent to distribute at least 280 grams of cocaine base, also known as "crack" cocaine. It is alleged in the indictment that as part of the conspiracy Falu provided crack cocaine to unidentified individuals in Harrisburg. Falu was arrested on March 16, 2011 in Reading after a brief car chase during which Falu's car repeatedly struck a car occupied by undercover officers as Falu attempted to flee the area. Officers recovered a package that Falu threw out of the vehicle during the chase and it was found to contain approximately 260 grams of crack. According to United States Attorney Smith Falu was arrested on state charges related to his attempt to avoid arrest.
     If convicted, Falu faces a mandatory minimum term of imprisonment of 10 years up to life imprisonment as well as at least 5 years of court supervised released following the completion of his prison sentence.
     The case was investigated by the Harrisburg and Allentown offices of the Drug Enforcement Administration, the Dauphin County Drug Task Force, the Harrisburg Police Department, Harrisburg Vice Unit, the Pennsylvania State Police, City of Reading Police Department, and the Berks County District Attorney's Office.
     The case has been assigned for prosecution to Assistant United States Attorney William A. Behe.
****
An Indictment or Information is not evidence of guilt but simply a description of the charge made by the Grand Jury and/or United States Attorney against a defendant. A charged Defendant is presumed innocent until a jury returns a unanimous finding that the United States has proven the defendant's guilt beyond a reasonable doubt or until the defendant has pled guilty to the charges.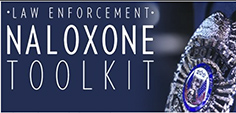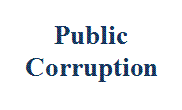 Our commitment to combating public corruption in the Middle District of Pennsylvania and to keeping the public informed about pending cases.