THREE INMATES SERVING SENTENCES AT THE U.S. PENITENTIARY IN LEWISBURG INDICTED

March 25, 2011
    The United States Attorney's Office for the Middle District of Pennsylvania, announced that three inmates serving a sentence at the United States Penitentiary, Lewisburg, Pennsylvania were indicted yesterday in two unrelated indictments.
    According to United States Attorney Peter J. Smith, Ronald J. Four Horns, age 28, formerly of Great Falls, Montana, is charged with possession of a prohibited object - a weapon fashioned from a piece of sharpened plastic.
     If convicted  of the offense, Four Horns faces a maximum penalty of 5 years imprisonment and a fine of $250,000.
     Also indicted were David Reid, age 43, formerly of Las Vegas, NV, and Jason Glass, age 36, formerly of Vernal, UT, on charges of assaulting another inmate with a sharpened piece of metal. They are also charged with inflicting serious bodily harm on the inmate, and possession of a prohibited object - the weapon.
     If convicted, Reid and Glass each faces a maximum penalty of 25 years imprisonment, and fines totaling $750,000.

      The investigations were conducted by the Federal Bureau of Prisons personnel at United States Penitentiary Lewisburg, in conjunction with the Federal Bureau of Investigation, Williamsport Resident Agency. Assistant United States Attorney, Wayne P. Samuelson, is assigned to prosecute the cases.
****
An Indictment or Information is not evidence of guilt but simply a description of the charge made by the Grand Jury and/or United States Attorney against a defendant. A charged Defendant is presumed innocent until a jury returns a unanimous finding that the United States has proven the defendant's guilt beyond a reasonable doubt or until the defendant has pled guilty to the charges.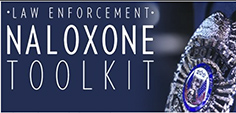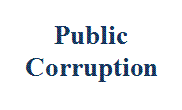 Our commitment to combating public corruption in the Middle District of Pennsylvania and to keeping the public informed about pending cases.