convicted felon indicted for possession of a loaded firearm
March 17, 2011
The United States Attorney's Office for the Middle District of Pennsylvania, announced today that a convicted felon from Franklin County was indicted yesterday by a federal grand jury sitting in Harrisburg.
According to United States Attorney Peter J. Smith, Robert Dejuan Gaines, age 29, has been charged with being a felon in possession of a firearm.

Gaines, who was wanted by police at the time, was arrested following a high speed chase in Franklin County in which he was a passenger. During the chase, it is alleged that Gaines discarded a loaded Ruger .22 magnum handgun.

Gaines is a convicted felon, having been convicted of five counts of drug trafficking on October 11, 2010 in Franklin County and a drug related felony in Baltimore County (Maryland) on October 22, 2007. His prior conviction prohibits him from possessing a firearm or ammunition.

If convicted, Gaines faces up to 120 months' imprisonment and a $250,000 fine.

This case is being investigated by the Pennsylvania State Police and the Bureau of Alcohol, Tobacco, Firearms and Explosives and is being prosecuted by Assistant United States Attorney Daryl F. Bloom.
****
An Indictment or Information is not evidence of guilt but simply a description of the charge made by the Grand Jury and/or United States Attorney against a defendant. A charged Defendant is presumed innocent until a jury returns a unanimous finding that the United States has proven the defendant's guilt beyond a reasonable doubt or until the defendant has pled guilty to the charges.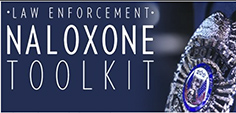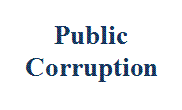 Our commitment to combating public corruption in the Middle District of Pennsylvania and to keeping the public informed about pending cases.