Scranton man found guilty in worker's compensation fraud scheme
May 2, 2011
The United States Attorney's Office for the Middle District of Pennsylvania announced today that Edwin Garcia, age 52, of Scranton, was found guilty of one count of mail fraud and two counts of making false statements in connection with a scheme to fraudulently collect federal worker's compensation benefits, after a non-jury trial conducted before United States District Court Senior Judge Edwin M. Kosik. Garcia was also found not guilty of five other counts relating to mail fraud and false statements.
According to United States Attorney Peter J. Smith, Garcia claimed to have suffered a work related injury in 1994, while employed by the United States Postal Service. Between 1994 and 2002, in connection with his disability claim, Garcia submitted numerous documents by mail to the Department of Labor and the United States Postal Service, and thereby collected more than $150,000 in disability payments.
United States Attorney Smith noted that the evidence presented at trial showed that, in the documents submitted to the Department of Labor and the United States Postal Service, Garcia claimed that he was totally disabled an earned no income from outside employment. However, on numerous occasions during the course of the investigation, postal inspectors observed and videotaped Garcia performing physical activities inconsistent with his claim of total disability. In addition, investigators learned that Garcia failed to report outside employment and significant income related to a real estate business owned by he and his wife.
The non-jury trial was conducted before Senior Judge Kosik on April 6th and 7th. The Court rendered its decision on April 29th. Smith indicated that Garcia faces a maximum possible penalty of twenty years in prison and a fine of $250,000.
The investigation was conducted by the United States Postal Service, Office of Inspector General. The case was prosecuted by Assistant U.S. Attorneys Robert J. O'Hara and Amy C. Phillips.
****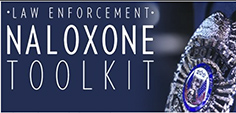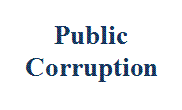 Our commitment to combating public corruption in the Middle District of Pennsylvania and to keeping the public informed about pending cases.