January 11, 2011
LOCAL INSURANCE EXECUTIVE CHARGED AS PART OF THE LUZERNE COUNTY PUBLIC CORRUPTION INVESTIGATION SENTENCED TO PROBATION

The United States Attorney's Office for the Middle District of Pennsylvania announced that William P. Gaughan, age 58, was sentenced yesterday in United States District Court in Scranton to 18 months probation, community service and a fine.
According to United States Attorney Peter J. Smith, Gaughan previously pled guilty to the charge of making false statements to a special agent of the Federal Bureau of Investigation. The guilty plea was entered on October 8, 2010 pursuant to a plea agreement.
Yesterday, U. S. District Court Judge Richard P. Conaboy accepted the plea agreement which called for a sentence of 18 months probation and added a $3,000 fine and a term of 50 hours of community service.
This case was part of the continuing investigation of public corruption in Luzerne County conducted by the Federal Bureau of Investigation, the Internal Revenue Service-Criminal Investigations and the U. S. Department of Education. Assistant United States Attorney Amy Phillips represented the United States at the sentencing hearing.
****

Peter J. Smith
U.S. Attorney
(717) 221-4482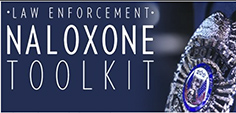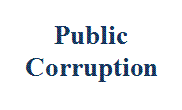 Our commitment to combating public corruption in the Middle District of Pennsylvania and to keeping the public informed about pending cases.