Harrisburg Man Charged with Identity Theft and Mail Fraud in Unemployment Benefits Scheme
December 15, 2011
The United States Attorney's Office for the Middle District of Pennsylvania, announced today the indictment of an individual for identity theft and fraudulently obtaining unemployment compensation benefits from the Commonwealth of Pennsylvania. Mark E. Givens, age 45, of Harrisburg, Pennsylvania, was charged in a 36-count indictment handed up by the Grand Jury sitting in Harrisburg yesterday.
According to United States Attorney Peter J. Smith, Givens is charged with 18 counts of mail fraud and 18 counts of aggravated identity theft. The charges stem from an investigation conducted by the U.S. Department of Labor, Office of Inspector General, Office of Labor Racketeering and Fraud Investigations with assistance from the Pennsylvania Department of Labor and Industry, Internal Audits Division.
The investigation revealed that Givens allegedly applied for unemployment compensation benefits through the internet using stolen identifying information and addresses in Harrisburg. The applications resulted in debit cards being mailed to the addresses submitted with the claims. Givens allegedly removed the envelopes containing the debit cards from open mail boxes, activated the cards and used the cards to make purchases or withdraw cash from ATMs.
Givens allegedly obtained more than $94,000 in unemployment compensation benefits to which he was not entitled, unlawfully using the stolen identification information of eighteen individuals.
"Unemployment compensation fraud is a serious crime that increases the cost of unemployment insurance for every Pennsylvania taxpayer," said Pennsylvania Secretary of Labor & Industry Julia Hearthway. "Ensuring the integrity of our unemployment compensation system is a responsibility we take very seriously. I appreciate the efforts of the Department of Justice to hold this individual accountable for his crimes. This case is a demonstration of our commitment to investigating and prosecuting unemployment compensation fraud whenever we find it."
If convicted, the mail fraud charges each carry a maximum period of imprisonment of up to 20 years and a fine of $250,000. The identity theft charges each subject Givens to a term of imprisonment of two years which must be imposed consecutively to any other term of imprisonment for the underlying mail fraud charges.
The case is being prosecuted by Assistant United States Attorney James T. Clancy.
****
An Indictment or Information is not evidence of guilt but simply a description of the charge made by the Grand Jury and/or United States Attorney against a defendant. A charged Defendant is presumed innocent until a jury returns a unanimous finding that the United States has proven the defendant's guilt beyond a reasonable doubt or until the defendant has pled guilty to the charges.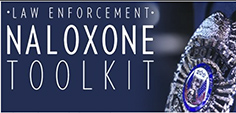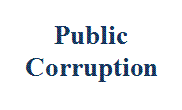 Our commitment to combating public corruption in the Middle District of Pennsylvania and to keeping the public informed about pending cases.