Lebanon Man Indicted for Failing to Register in Pennsylvania as a Sex Offender
December 9, 2011
The United States Attorney's Office for the Middle District of Pennsylvania, announced the indictment of an individual for failing to properly register in Pennsylvania as a Sex Offender. Pedro Gonzalez, 28, of Lebanon, Pennsylvania, was charged yesterday in an indictment by a Grand Jury sitting in Williamsport.
According to United States Attorney Peter J. Smith, Gonzalez is charged with knowing failure to register under the Sex Offender Registration and Notification Act. He has a conviction that requires his registration and updates under that law, Smith said. The charge stems from an investigation conducted by the United States Marshals Service. If convicted of the offense, Gonzalez faces up to 10 years in prison; a fine of $250,000; and supervised release of at least 5 years up to life, Smith said.
U.S. Attorney Smith thanked the Marshals Service for its work on the case. Smith said, "The registration requirements set forth in SORNA are designed to inform and protect the public. The failure to comply with those requirements puts the public at risk. The registration requirements are mandatory, and they will be enforced vigorously by this Office."
The case is being prosecuted by Assistant United States Attorney James T. Clancy.
****
An Indictment or Information is not evidence of guilt but simply a description of the charge made by the Grand Jury and/or United States Attorney against a defendant. A charged Defendant is presumed innocent until a jury returns a unanimous finding that the United States has proven the defendant's guilt beyond a reasonable doubt or until the defendant has pled guilty to the charges.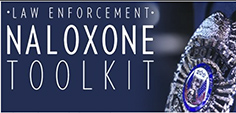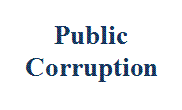 Our commitment to combating public corruption in the Middle District of Pennsylvania and to keeping the public informed about pending cases.