Man Pleads Guilty to Currency Structuring to Evade IRS Reporting Requirements
December 19, 2011
The United States Attorney's Office for the Middle District of Pennsylvania announced that today Brian John Gross, age 52, formerly of Dillsburg, Pennsylvania, pleaded guilty to an Information charging him with structuring cash deposits to avoid Internal Revenue Service (IRS) reporting requirements.
Federal law requires all financial institutions to file Currency Transaction Reports for currency transactions that exceed $10,000. To evade the filing of these reports, Gross structured currency transactions so that no single transaction exceeded $10,000. The structuring activity involved the repeated depositing of amounts of cash less than the $10,000 limit, or the splitting of a cash transaction that exceeded $10,000 into smaller cash transactions in an effort to avoid the reporting requirements. Even if the structured deposits are from a legitimate means, financial transactions conducted in this manner are still in violation of federal law.
In entering his plea, Gross admitted that from May 29, 2008, through November 26, 2008, he structured deposits of $366,250 in cash for the purpose of evading IRS reporting requirements.
Gross faces a maximum term of imprisonment of 10 years; a fine of $500,000 and forfeitures.
This case was investigated by IRS--Criminal Investigation Division. Assistant United States Attorney Joseph J. Terz is prosecuting the case.

****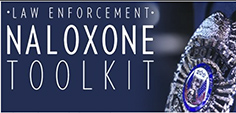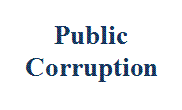 Our commitment to combating public corruption in the Middle District of Pennsylvania and to keeping the public informed about pending cases.