New Jersey Man Indicted on Federal Drug Charges
December 1, 2011
The United States Attorney's Office for the Middle District of Pennsylvania announced that Carlos Guerra-Lescay, age 51, of Rahway, New Jersey was charged yesterday in a two-count indictment with conspiracy to manufacture and distribute marijuana and possession with intent to distribute marijuana by a federal grand jury in Harrisburg.
According to United States Attorney Peter J. Smith, Guerra-Lescay is charged with allegedly manufacturing and distributing "in excess" of 100 marijuana plants during August 2011 at residences commonly referred to as "grow houses" in Brodheadsville, Monroe County, PA.
If convicted on the federal charges, Guerra-Lescay faces a mandatory minimum of 5 years but up to 40 years imprisonment.
This case is part of a continuing investigation by the Drug Enforcement Administration and the Pennsylvania State Police. Prosecution has been assigned to Assistant United States Attorney Michelle Olshefski.
****
An Indictment or Information is not evidence of guilt but simply a description of the charge made by the Grand Jury and/or United States Attorney against a defendant. A charged Defendant is presumed innocent until a jury returns a unanimous finding that the United States has proven the defendant's guilt beyond a reasonable doubt or until the defendant has pled guilty to the charges.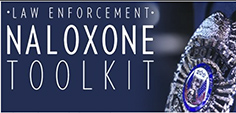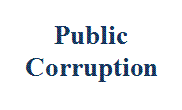 Our commitment to combating public corruption in the Middle District of Pennsylvania and to keeping the public informed about pending cases.