Watsontown man charged with firearms offenses
April 15, 2011
The United States Attorney's Office for the Middle District of Pennsylvania announced that Ralph E. Hauck, Jr., was indicted yesterday for four separate offenses which occurred in three different episodes in December 2010.
According to United States Attorney Peter J. Smith, Hauck, age 41, is charged with being a felon in illegal possession of a rifle and trespassing on the grounds of the Allenwood Federal Correctional Complex, White Deer Township, Union County, on December 1, 2010.
Allegedly, on December 8, 2010, Hauck was observed by officers of the Pennsylvania Game Commission and Pennsylvania State Police in Delaware Township, Northumberland County once again in the unlawful possession of a rifle. Also on December 8, agents of the Federal Bureau of Investigation discovered at Hauck's home in Watsontown another rifle, shotgun and pistol which he had possessed illegally.
Hauck has a prior felony conviction that prohibits him from possessing a firearm.
If convicted of all four offenses, Hauck could be subject to five years imprisonment and fines totaling $250,000 according to federal sentencing guidelines.
The Federal Bureau of Investigation investigated this case with the assistance of personnel from Allenwood Federal Correctional Complex, officers of the Pennsylvania Game Commission and troopers from the Milton Barracks of the Pennsylvania State Police.
An arraignment date will be set in the future before Magistrate Judge William I. Arbuckle, III.
This case is assigned to Assistant United States Attorney Frederick E. Martin.
****
An Indictment or Information is not evidence of guilt but simply a description of the charge made by the Grand Jury and/or United States Attorney against a defendant. A charged Defendant is presumed innocent until a jury returns a unanimous finding that the United States has proven the defendant's guilt beyond a reasonable doubt or until the defendant has pled guilty to the charges.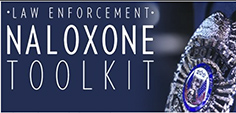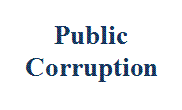 Our commitment to combating public corruption in the Middle District of Pennsylvania and to keeping the public informed about pending cases.