Luzerne County Man Sentenced to Prison for Mortgage Fraud Scheme
November 1, 2011
The United States Attorney's Office for the Middle District of Pennsylvania, announced that the former owner/operator of Four Star Mortgage Service, who previously worked as a mortgage broker for First Advantage Mortgage Company, was sentenced today by Senior U.S. District Court Judge Edwin M. Kosik to spend two years in prison for participating in a scheme to fraudulently inflate mortgages during 1999 through 2005.

According to United States Attorney Peter J. Smith, Benjamin Haughney, age 39, of Plymouth, Pennsylvania, previously pleaded guilty to a charge of mail fraud.

Haughney was charged by an Information filed by the United States Attorny's Office in July 2007, as a result of an investigation conducted by the Federal Bureau of Investigation (FBI). The Information outlined a scheme whereby operators and employees of First Advantage Mortgage Company, which was based in Lake Ariel and later Hamlin, and had an office in Old Forge, and Four Star Mortgage Company, which was based in Gouldsboro, used false appraisals and false documents, including false W-2 forms, false real estate appraisals, and false employment records, to qualify customers for inflated mortgages and loans. Some of those customers subsequently defaulted on the mortgages and loans resulting in losses to banks and other financial institutions. The amount of money involved in the fraudulent scheme was between $1 million and $2.5 million, and involved between 10 and 50 victims.

Haughney is the second of four defendants connected to the scheme to be sentenced in federal court. Alex Gambini, the former owner/operator of First Advantage Mortgage Company, was previously sentenced by Judge Kosik to 57 months in prison. Guillermo Laureiro and Richard Woods previously pleaded guilty to mail fraud for their participation in the illegal scheme and are awaiting sentencing.

Judge Kosik also ordered Haughney to serve three years on supervised release following his prison sentence, and to pay a $100 special assessment. The Court deferred ruling on restitution in the matter for 90 days. In his plea agreement, Haughney agreed to pay restitution for losses resulting from his conduct.

Assistant United States Attorney Francis P. Sempa prosecuted the case.

****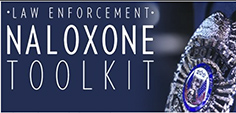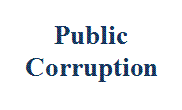 Our commitment to combating public corruption in the Middle District of Pennsylvania and to keeping the public informed about pending cases.