Former Co-owner of Central Pennsylvania Mortgage Brokerage Firm and Two Employees Sentenced in Federal Court
August 29, 2011
The United States Attorney's Office for the Middle District of Pennsylvania announced that a former co-owner of a Central Pennsylvania mortgage brokerage and a real estate closing firm and two employees were sentenced Friday for defrauding a title insurance company out of $1.8 million.The former co-owner of the two companies, Matthew P. Herman, age 42, Annville, Pennsylvania, was sentenced on Friday by U.S. District Court Judge John E. Jones, III in Harrisburg to 36 months incarceration followed by 2 years of Supervised Release. Judge Jones also ordered Herman to pay $1.5 million in restitution, with minimum payments of $1,000 a month following his release from prison. In January of this year Herman and his partner, Kirk Greenhalgh, age 41 of Pottsville, PA, pleaded guilty Wire Fraud.

The two former employees of the firms, Joey Kelley, age 34 of Lebanon, PA and Jillian Tustin, age 30, of Oberlin, PA were both sentenced Friday by Judge Jones to terms of probation. Kelley and Tustin pleaded guilty in January to Obstruction of Justice and Misprision of a Felony, respectfully.

In 2000 Herman and Greenhalgh started a mortgage brokerage firm known as Commonwealth Funding Group (CFG. CFG expanded quickly and by 2008 had approximately 13 offices and 80-100 employees in Central Pennsylvania. Although CFG grew rapidly, CFG suffered from chronic cash flow problems that often made it difficult for CFG to meet operating expenses.

In 2004 Herman and Greenhalgh opened a real estate title insurance and closing agency, Keystone Land Settlement Services LLC (KLSS) in Harrisburg. Between 2004 and 2008 KLSS served as a title insurance agent for the Stewart Title Guaranty Company's (Stewart Title). Under the terms of its contract with Stewart Title, KLSS was responsible for conducting real estate closings and paying off mortgages on real estate with checks drawn against new mortgage funds. Towards that end, KLSS maintained two mortgage escrow accounts at the Commerce Bank and the M&T Bank in Harrisburg. These escrow accounts were only to be used for the distribution of new mortgage funds as directed by the mortgage lenders. Over the years dozens of mortgage lenders from across the United States wired millions of dollars in mortgage funds to KLSS' escrow accounts for this purpose. As Stewart Title's agent, KLSS was not authorized to issue a title insurance policy on a property unless the prior mortgages were satisfied.

Herman and Greenhalgh admitted when they pleaded guilty that they perpetrated a scheme to defraud mortgage lenders and Stewart Title by routinely misappropriating funds from the two KLSS escrow accounts to pay CFG operating expenses. As a result, mortgages that should have been satisfied by KLSS at real estate closings were not, in fact, satisfied. To conceal their scheme from discovery, Herman and Greenhalgh prepared false, real estate closing documents that falsely represented the mortgages had been paid off when, in fact, they were not. The defendants also issued Stewart Title insurance policies on properties that, unbeknownst by Stewart Title, were still subject to prior, unsatisfied, mortgage liens. To further conceal their scheme from discovery Herman and Greenhalgh made monthly payments on some of the unpaid mortgages until they could be satisfied with other misappropriated, escrow funds.

The scheme to defraud continued until 2009 when a Stewart Title audit of KLSS' books and records revealed 14 mortgages had not been paid off as KLSS had represented. Because KLSS had issued title insurance policies on the properties, Stewart Title was obligated to pay the claims of the policy holders and satisfy the unpaid mortgages. These expenditures by Stewart Title totaled $1,799,353.

Joey Kelley served as a licensed title insurance agent at KLSS between 2004 and 2009. During her guilty plea hearing Kelley admitted she was fully aware of the scheme to defraud the Stewart Title Company when she was interviewed by the FBI in October of 2009 but failed to disclose everything she knew about the crime to the agents. Judge Jones sentenced Kelly to 8 months of probation with the condition she undergo 4 months of electronically monitored, home detention. Judge Jones also ordered Kelley to pay $180,000 restitution in minimum monthly installments of $200.

Jillian Tustin served as the Office Manager for CFG between 2005 and 2009. During her guilty plea hearing Tustin admitted she also was aware of the scheme to defraud Stewart Title but failed to disclose all of her information when she was interviewed by the FBI in November of last year. Judge Jones sentenced Kelly to 12 months of probation and to pay $90,000 restitution in minimum monthly installments of $500.

Judge Jones ordered Herman to report to the Bureau of Prisons to commence service of his 3 year sentence on October 17, 2011. No date has yet been scheduled by the Court for Greenhalgh's sentencing.
The case was investigated by the Harrisburg Office of the FBI and is being prosecuted by Assistant U.S. Attorney Kim Douglas Daniel.
****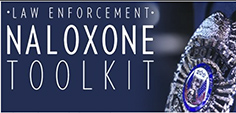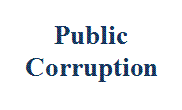 Our commitment to combating public corruption in the Middle District of Pennsylvania and to keeping the public informed about pending cases.