Hanover Man Convicted of Criminal Conspiracy, Arson and Interstate Transportation of Stolen Property
August 3, 2011
The United States Attorney's Office for the Middle District of Pennsylvania, announced that a Hanover man was convicted today in federal court following a 6-day trial before United States District Court Chief Judge Yvette Kane.
According to United States Attorney Peter J. Smith, John H. Hughes, Jr., age 35, and co-defendant, Angel Rodriguez, age 44, of York, Pennsylvania, were indicted in June 2010 with conspiring in 2006 through August 2008, to conceal the theft of property by setting fire to the building that houses Americana Tire and Wheel Company at 3001 West Market Street, West Manchester Township, York County, Pennsylvania.
Testimony at trial established that the amount of stolen inventory from Americana Tire and Wheel company was over a half million dollars. The subsequent arson resulted in the estimated loss and damage of $4.5 million. Both men were charged with criminal conspiracy, arson and interstate transportation of stolen property.
Today, Hughes was convicted of criminal conspiracy to commit arson, conspiracy to transport stolen property interstate and transporting stolen property interstate. He was acquitted of one count of the indictment. Chief Judge Kane ordered that Hughes be taken into custody following the jury conviction.
Hughes faces a statutory maximum penalty of five years for the criminal conspiracy and 10 years for the interstate transportation of stolen property. A sentencing date has not yet been scheduled.
Rodriguez pleaded guilty on February 22, 2011 to arson and is scheduled to be sentenced on August 25, 2011.
This case was investigated by the Bureau of Alcohol, Tobacco, Firearms and Explosives, West Manchester Township Police Department, and the Pennsylvania State Police. Prosecution was handled by Assistant United States Attorneys Christy H. Fawcett and Wesley P. Page.
****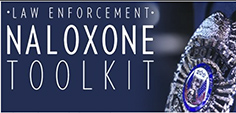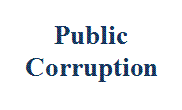 Our commitment to combating public corruption in the Middle District of Pennsylvania and to keeping the public informed about pending cases.