Three charged for their involvement in the february robbery of americhoice federal credit union in camp hill
March 15, 2011
    The United States Attorney's Office for the Middle District of Pennsylvania announced that three individuals allegedly involved in the robbery of the Americhoice Federal Credit Union were charged in an indictment yesterday.
     According to United States Attorney Peter J. Smith, on February 28, 2011, the Americhoice Federal Credit Union, 433 South 18th Street, Camp Hill, Pennsylvania, was robbed and $138,500 was stolen from the bank vault. Yesterday, a Harrisburg federal grand jury indicted Derrick Ryan Jackson, a/k/a "Piglet", age 20; Miguel Angel Rosario, a/k/a "Littles", age 33; and Martinel Lamar Hill, a/k/a "Telly", age 30, all of Harrisburg, Pennsylvania, on charges of bank robbery.

      If convicted, all three face a maximum of 20 years' imprisonment and fines of up to $250,000.
     This case was investigated by the Federal Bureau of Investigation Capital City Safe Streets Task Force; Pennsylvania State Police; Harrisburg Police Department Criminal Investigation Division; Dauphin County Criminal Investigation Division; Lower Allen Police Department and Swatara Police Department. Prosecution has been assigned to Assistant United States Attorney Daryl F. Bloom.
****
An Indictment or Information is not evidence of guilt but simply a description of the charge made by the Grand Jury and/or United States Attorney against a defendant. A charged Defendant is presumed innocent until a jury returns a unanimous finding that the United States has proven the defendant's guilt beyond a reasonable doubt or until the defendant has pled guilty to the charges.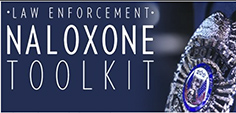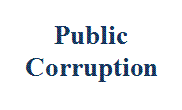 Our commitment to combating public corruption in the Middle District of Pennsylvania and to keeping the public informed about pending cases.