Taylor Man Indicted for Possession with Intent to Distribute Drugs
July 6, 2011
The United States Attorney's Office for the Middle District of Pennsylvania, announced that a grand jury in Scranton indicted Cameron Jackson, a/k/a "Cam", age 32, formerly of Taylor, Pennsylvania, yesterday for possession with intent to distribute cocaine, crack cocaine and heroin.
According to United States Attorney Peter J. Smith, an investigation being conducted by the Scranton Police Department regarding the alleged sale of illegal drugs culminated in a search warrant being served on Jackson's residence on December 14, 2010. It is alleged that drug paraphernalia, illegal drugs and drug proceeds were recovered during the execution of the search warrant.
If convicted, Jackson could be imprisoned for a total statutory maximum sentence of up to 20 years and a fine in the amount of $1,000,000.
The investigation was conducted by the Scranton Police Department together with Immigration and Customs Enforcement and the FBI, a joint alien gang task force which is investigating illegal alien street gang activity in Northeastern Pennsylvania. The case is assigned to Assistant United States Attorney Todd K. Hinkley.
****
An Indictment or Information is not evidence of guilt but simply a description of the charge made by the Grand Jury and/or United States Attorney against a defendant. A charged Defendant is presumed innocent until a jury returns a unanimous finding that the United States has proven the defendant's guilt beyond a reasonable doubt or until the defendant has pled guilty to the charges.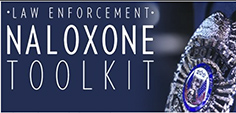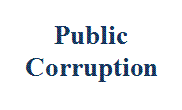 Our commitment to combating public corruption in the Middle District of Pennsylvania and to keeping the public informed about pending cases.