Federal officials announce the unsealing of a superseding indictment charging nine individuals for their alleged involvement in eleven bank robberies
June 2, 2011
Peter J. Smith, United States Attorney for the Middle District of Pennsylvania and George C. Venizelos, Special Agent in Charge of the Federal Bureau of Investigation, Philadelphia Division, jointly announced the unsealing of a superseding indictment charging nine individuals for their alleged involvement in eleven bank robberies throughout the mid-state. Currently, seven individuals have been arrested. Danyel Proctor and Darrell Fears are considered fugitives.
According to U.S. Attorney Smith, on May 25, 2011, a federal grand jury in Harrisburg indicted Derrick Ryan Jackson, age 21; Miguel Angel Rosario, age 33; Martinel Lamar Hill, age 30; Danyel Proctor, age 38; Robert Stewart, age 43; Curtis Hall, age 24; Jamar Edward Hinds, age 23; Jonathan Colon-Rivera, age 23 and Darrell Dewayne Fears, age 32, all of Harrisburg, Pennsylvania, on various charges related to their alleged involvement in robbing eleven banks between July 2007 through February 2011, stealing over $577,000.
The banks include:
July 31, 2007 - Northwest Savings Bank, Williamsport;
December 19, 2008 - Commerce Bank, Harrisburg;
January 16, 2009 - Jonestown Bank, North Lebanon;
February 25, 2010 - Orrstown Bank, Carlisle;
July 23, 2010 - Susquehanna Bank, Dauphin;
July 29, 2010 - Fulton bank, Harrisburg;
November 12, 2010 - Susquehanna Bank, Dauphin;
December 2, 2010 - Susquehanna Bank, Harrisburg;
December 3, 2010 - Susquehanna Bank, Harrisburg;
December 24, 2010 - Graystone Bank, Camp Hill; and
February 28, 2011 - Americhoice Federal Credit Union, Camp Hill.
During several of the robberies the defendants allegedly used firearms. Additionally, during several of the robberies the defendants were disguised, wearing elaborate theatrical silicone "old man" masks.
If convicted, Jackson, Rosario, Hill, Proctor and Hall face up to life imprisonment. Stewart and Hinds face up to 20 years' imprisonment. Both Fears and Colon-Rivera face imprisonment up to three years. All of the defendants face a fine, period of supervised release and a special assessment.

U.S. Attorney Smith noted that this case was investigated by the FBI's Capital City Safe Streets Task Force, Pennsylvania State Police, Harrisburg City Police Department, Carlisle Police Department, Dauphin County Probation Department, Dauphin County Criminal Investigation Division, Swatara Township Police, Lower Allen Township Police, Lancaster City Police, Lower Paxton Township Police, Manheim Township Police and praised the high level of cooperation and coordination displayed by the agents and police.
Victims of the bank robberies should contact the Victim/Witness Specialist at the United States Attorney's Office at 717-221-4482.
The case is being prosecuted by Assistant United States Attorney Daryl F. Bloom.
****
An Indictment or Information is not evidence of guilt but simply a description of the charge made by the Grand Jury and/or United States Attorney against a defendant. A charged Defendant is presumed innocent until a jury returns a unanimous finding that the United States has proven the defendant's guilt beyond a reasonable doubt or until the defendant has pled guilty to the charges.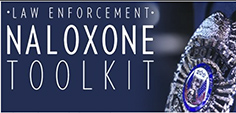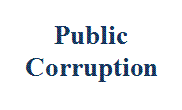 Our commitment to combating public corruption in the Middle District of Pennsylvania and to keeping the public informed about pending cases.