Former executive director for the redevelopment authority for the city of shamokin sentenced
January 1, 2010
The United States Attorney's Office for the Middle District of Pennsylvania announced today that Brian Jeremiah, age 51, of Shamokin, Pennsylvania was sentenced by United States Magistrate Judge William I. Arbuckle, III, in connection with a scheme to misapply Federal grant funds administered by the City of Shamokin, Pennsylvania.

According to United States Attorney Peter J. Smith, Jeremiah was sentenced to a two year term of probation. He was also ordered to pay a $1,000 fine and restitution totaling $8,100.

In his earlier guilty plea, Jeremiah admitted that while serving as Executive Director for the Redevelopment Authority of the City of Shamokin, he had improperly used Federal grant funds and program income from the Department of Housing and Urban Development (HUD) HOME Program for unauthorized purposes. Although intended to finance the rehabilitation of vacant properties in the City for sale to first-time homebuyers, the HOME funds were instead used to pay for unrelated Redevelopment Authority expenses, including checks issued to Jeremiah without proper authority.

The case was investigated by the Pennsylvania Department of the Auditor General's Office of Special Investigations and the United States Department of Housing and Urban Development Office of Inspector General, and was prosecuted by Assistant United States Attorney Wayne Samuelson.
****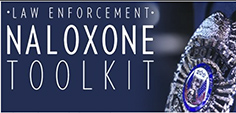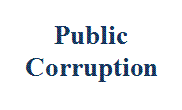 Our commitment to combating public corruption in the Middle District of Pennsylvania and to keeping the public informed about pending cases.