Harrisburg Man Sentenced to More than 21 Years in Prison on Federal Drug Trafficking Charges

September 20, 2011
The United States Attorney's Office for the Middle District of Pennsylvania announced that a Harrisburg man was sentenced today in federal court to more than 21 years in prison as a result of his conviction by a jury on federal drug trafficking charges.
United States Attorney Peter J. Smith announced that Raymond Jones, age 39, of Harrisburg was sentenced by United States District Court Judge William W. Caldwell to 262 months imprisonment. On April 20, 2011 a jury convicted Jones on charges of unlawfully distributing crack cocaine, conspiracy to distribute crack cocaine and using a communication device to facilitate those crimes.
According to U.S. Attorney Smith, the charges stemmed from Jones' drug trafficking relationship with co-defendant Jonathan Moore. Moore was arrested on May 21, 2010 in possession of approximately 19 grams of crack cocaine that Moore had just purchased from Jones. The deal took place in Jones' car on North Second Street in Harrisburg, Pennsylvania. Moore was arrested and the 19 grams of crack seized after he was stopped in his car driving to Chambersburg. Money previously used in a drug transaction was recovered in the console of Jones' vehicle after it was stopped and searched.
According to the U.S. Attorney's Office, the lengthy prison sentence that was imposed was due to Jones' designation as a career offender. Jones had two prior felony drug trafficking convictions and was on federal supervised release for the latest conviction when he was indicted for his involvement with Moore. Moore pled guilty and is awaiting sentencing.
The investigation was conducted by the Harrisburg Office of the Drug Enforcement Administration, the Pennsylvania State Police, the Dauphin County District Attorney's Office of Criminal Investigation, and the Franklin County Drug Task Force.
The prosecution of Jones and Moore was handled by Assistant United States Attorney William A. Behe.
****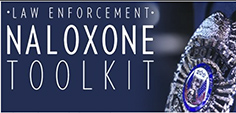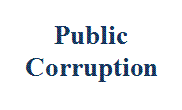 Our commitment to combating public corruption in the Middle District of Pennsylvania and to keeping the public informed about pending cases.