WYOMING COUNTY MAN CHARGED WITH
RECEIVING AND DISTRIBUTING CHILD PORNOGRAPHY

March 31, 2011
    The United States Attorney's Office for the Middle District of Pennsylvania announced that a 26-year-old Wyoming County man was indicted this week by a federal grand jury for receiving, possessing and distributing child pornography.
     According to United States Attorney Peter J. Smith, the indictment alleges that Joseph Keller, Tunkhannock Township, Wyoming County, Pennsylvania, used a computer to download and distribute images of child pornography between January 2010 and February 2011. The indictment charges Keller with one count of receiving and distributing child pornography and one count of receiving child pornography.
     The charges against Keller stem from an investigation conducted by the Federal Bureau of Investigation, the Pennsylvania State Police, and the Luzerne County District Attorney's Office.
     U.S. Attorney Smith noted that if Keller is convicted of the charges, he faces a mandatory five-year prison sentence under the federal sentencing guidelines.
     U.S. Attorney Smith noted that this case was brought as part of Project Safe Childhood, a nationwide initiative to combat the growing epidemic of child sexual exploitation and abuse, launched in May 2006 by the Department of Justice. Led by United States Attorney's Offices and the Criminal Division's Child Exploitation and Obscenity Section (CEOS), Project Safe Childhood marshals federal, state and local resources to better locate, apprehend and prosecute individuals who exploit children via the Internet, as well as to identify and rescue victims. For more information about Project Safe Childhood, please visit www.projectsafechildhood.gov.
     The case is being prosecuted by Assistant U.S. Attorney Robert J. O'Hara.
****
An Indictment or Information is not evidence of guilt but simply a description of the charge made by the Grand Jury and/or United States Attorney against a defendant. A charged defendant is presumed innocent until a jury returns a unanimous finding that the United States has proven the defendant's guilt beyond a reasonable doubt or until the defendant has pled guilty to the charges.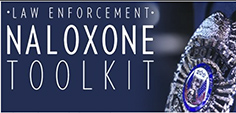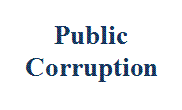 Our commitment to combating public corruption in the Middle District of Pennsylvania and to keeping the public informed about pending cases.